Race typical description of the Jack Russell Terrier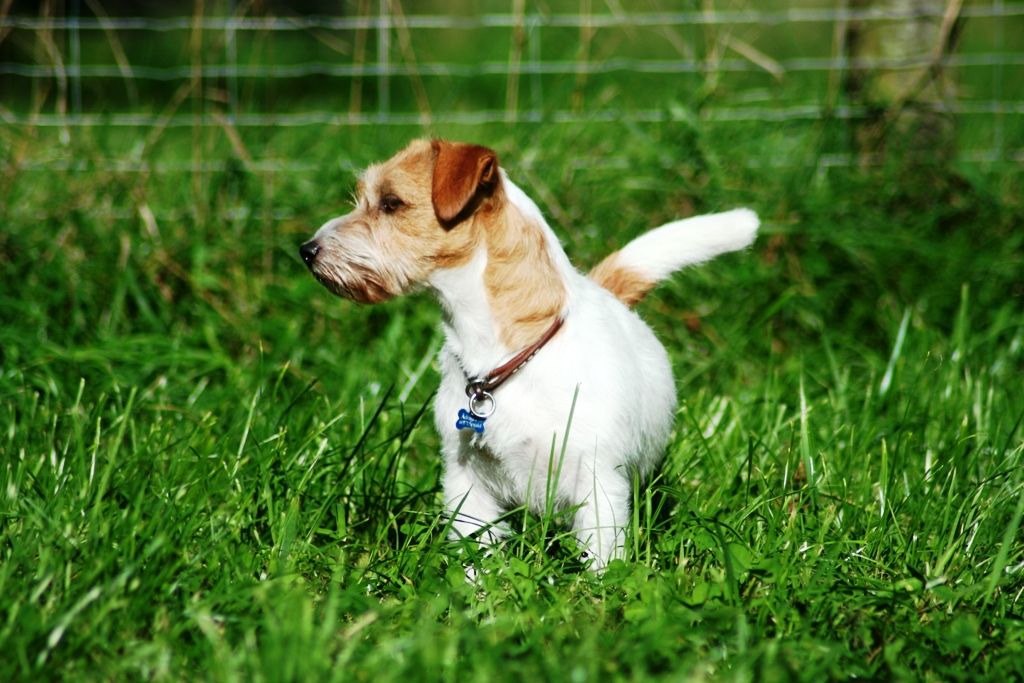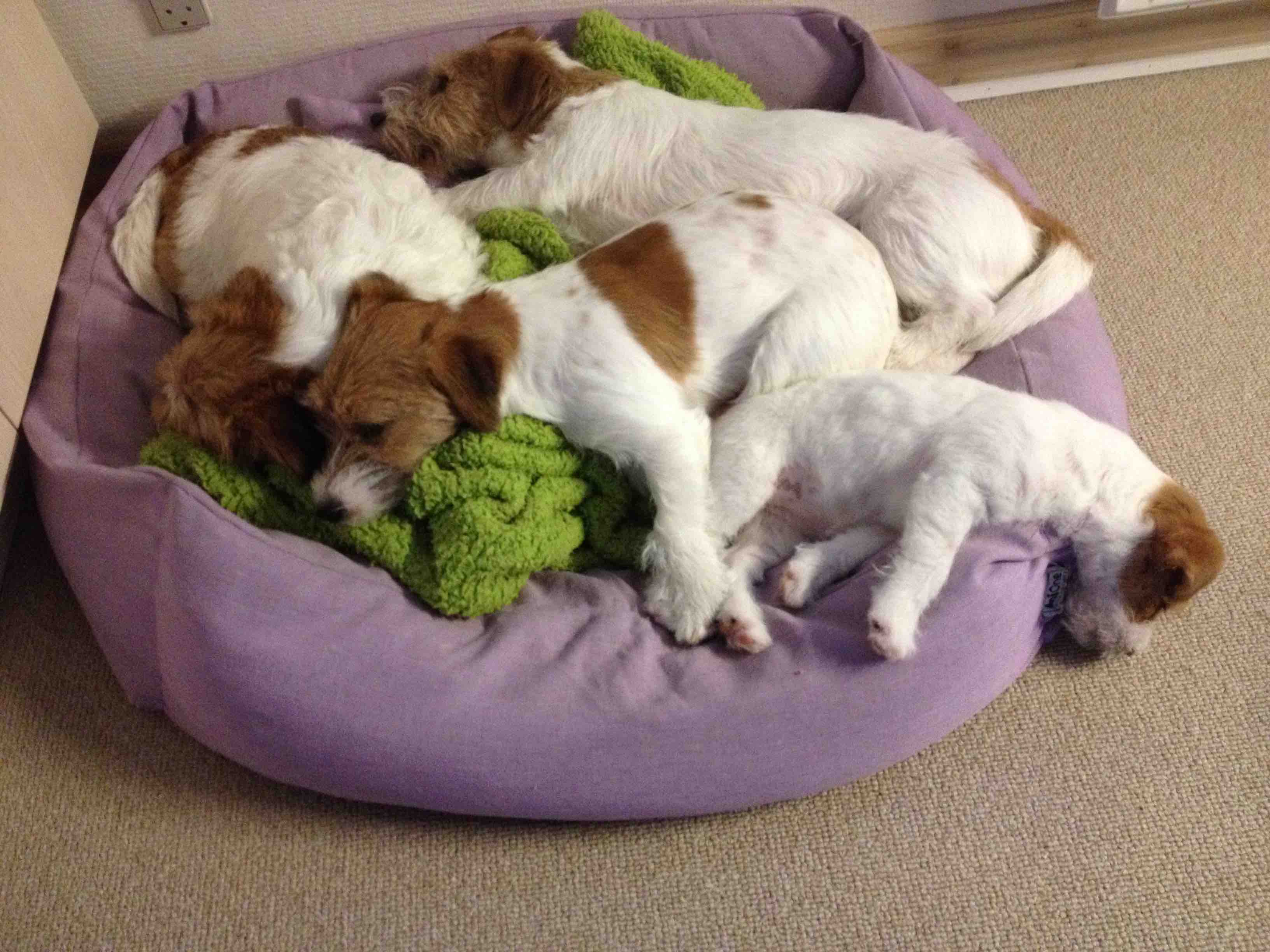 The Jack Russell Terrier is a kind, friendly, very social and happy little dog, despite of it's terrier temperament, which not must be underestimated. It must be brought up with a firm, but loving hand. It's a "big" dog in a small disguise! Correct socialized from the breeder and with continued upbringin and socialization by the families, you will have one of the best dogs you can wish for.
It connect itself strongly to the family and gives and requies unconditional love, while it on the same time easily adabt itself to the family as it is. Is it a very active family - so will the Russell be, and if it's a family with a lower level of activity, the russell also will adabt itself to this level. The only condition, if you have chosen a Jack Russell Terrier is, that it must have som activities and also to be excercised - and it like to have tasks very much. The Russell loves to work.

The Jack Russell Terrier has a speciel turbo sitting on it's behind. This turbo went on just unpredictible. That means, that your garden or living room or the whole house for a moment is transformed into a mini model og Le Man, where the Russell are the driver with full throttle, with it's favorite toy in it's mouth and eagerly requesting it's people to take part of the fun. It is especially fun, if you have more than one JRT :-) Normally it will stop by itself after a few minutes, when a pitstop is needed.
The race have over the latest years become more and more popular. This is because that there is very much dog in a Jack Russell Terrier, it's super fine mental and social proberties and all the activities you can have with it, besides it's the perfect family dog in a manageable size.

The Jack Russell Terrier comes in the fur variants Raw, Broken (between Raw and Smooth) and Smooth and they have brown and black markings. The background color must be white. With the fur types Raw and Broken you must count on some grooming, but it's not difficult to learn and the breeders are normally nice to show you how. They also advice you what you need of equipment. Here at Kennel Jackstars we do that.
The size of a Jack Russell Terrier will not exceed 30 cm. and the weight will be between 5 - 7 kg. You can therefore easily have it with you when you visit friends and family, on your camping trip or even sailing.
The Jack Russell Terrier can be used for many activities. Just to mention some of them: Agility, Tracking, Schweiss Tracking, Obedience, Shows and many other activities. These activities are not alone satisfying the need of the dog - it also secure that the dogs human are being activated too :-)
To all this comes, that the Russell originally were developed as a little fast hunting terrier. The hunting instinct are laying inherent in the dog. It is used for driven hunting after Deer and for hunting after Fox and Badger. Just remember, that whatever activity you choose for your dog - it has to have qualified positive training.
The Jack Russell Terrier is definitely a healthy and robust breed. It's not predisposed for any deseases. We have chosen to have our breeding dogs tested for deseases that not are desirable in the breed's future breeding. These test are not done because there is something wrong with the dogs - but to be sure that we won't see them in the future!
Primary are the dogs tested for Patella Luxation (PL), Primary Lens Luxation (PLL) and Eye test (ECVO attest). These mentioned tests are done on all our breeding dogs here by Kennel Jackstars.
Read also Kennel Jackstars Breeding Strategi - choose the button on the left side of the site.