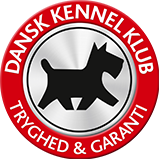 Puppy information!

Kennel Jackstars have no puppies to go abroad for the moment, but you are most welcome to take contact for a chat about the Jack Russell Terrier, and eventually be noted on our puppylist for a puppy from our next litter.

If you have'nt been through our site it can be highly recommended. There is at lot of information about us, our breed and the Jack Russell Terrier.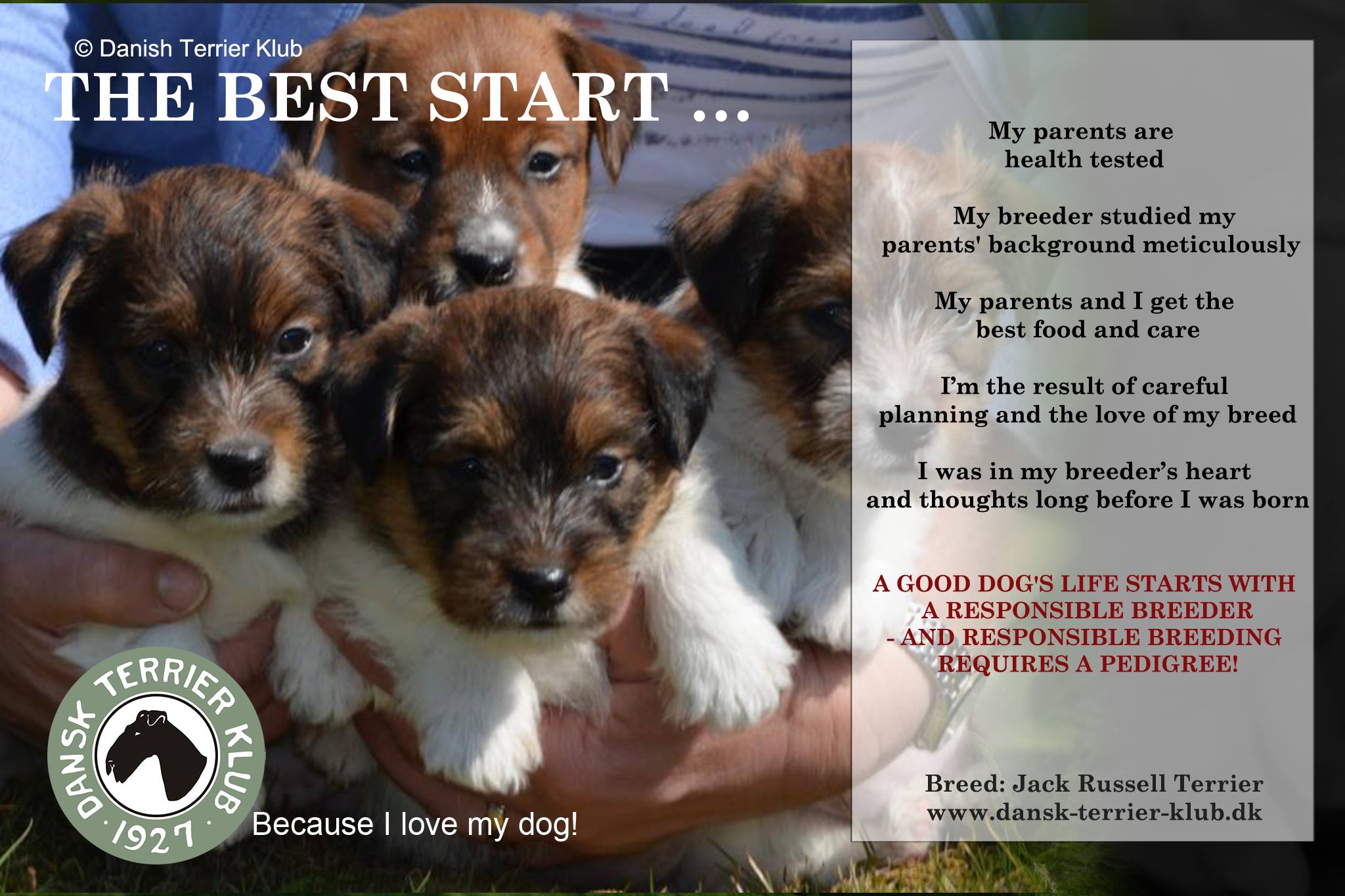 When you buy a puppy from Kennel Jackstars a puppy pack will follow, consisting of:
A purchase contract prepared by the Danish Kennel Klub
Registration in the Danish Dog registration System
Pedigree from the Danish Kennel Klub
ChipIDentification (this marking is international indentifiable)
European animal passport
3 times cures for worms
Documented healthcheck from a Vet. (health certificate)
8 weeks vaccination
Toys the puppy know
Puppyfood to at least a fortnight
A little cloth who smells of mother, brothers and sisters
AND - of course - hotline to us, if you have any questions about your puppy - just call or write us :-)
INFORMATION ABOUT ORDERING AND DELIVERY OF PUPPIES
Kennel Jackstars delivers healthy and social puppies, that are properly marked and with a good temper and exterior - and where quality are preferred before quanity. See also our Breeding Strategy. Find the button on the left side.
The coat will normally be rough or broken, with reference to the lines we use in our breed, but because it's a Jack Russell Terrier we are dealing with here it cannot be excluded that a puppy can occur in a litter that is closer to smooth that it is to broken :-)
All potentiel buyers are most welcome to come on visit and say hello to us and the pack and get a good talk about dogs and how we do things here in the kennel before you decide.
If you decide to order a puppy from Kennel Jackstars, you will be noted on a puppy list. If you not allready have informed us about your full name and adress, your mail and telephone number. You will be asked for these informations, for the sake of the later communication and for use in an eventual contract.
It has no obligation for the you to be noted on our puppylist. When the mating is completed you will be individually informed about it - and again when the little ones arrives. Then we also know what we have to work with. First here we will make the final agreements.
Please note, that we have no control over the sex and number of puppies in the litter. Here rules Mother Nature supremely :-)
Please notice that no puppies are distributed to their new home before after the 6.-7. week, and Kennel Jackstars has allways the right to the first choice and to the distribution.
No puppies are leaving Kennel Jackstars before they are at least 8 weeks old. By agreement, the puppy can stay with us for a week after the age of 8 weeks.
Puppies from Kennel Jackstars are sold as familydogs, because it's not predictably how an 8 weeks old puppy will develope. The puppy has of course the possibility to end up as a showdog, with reference to the bloodlines we are using in our breed - but there is no guarantee for this. Our breed is an all-round dog of good quality and can of course be used for many activities, sutch as shows, agility, tracking work and hunting. They are very quick to learn and they love to work.
The Jack Russell Terrier was originally bred as a little quick hunting terrier, and through our breed we maintain the breed's original characteristics and behavior, but we are specifically going after a breed that without problems of any kind, will work out with the families. We emphasize that our breed is mentally stable and well socialized.
Price, delivery and payment conditions will be agreed seperately with each puppy buyer. When the puppies are born and you have decided to buy a puppy from Kennel Jackstars, you will be asked to pay a deposit. This is your reservation guarantee of the ordered puppy. Deposit will not be repaid if you later regret the agreement.
If you have any questions regarding the above mentioned terms, please take contact by phone or mail, (english and german spoken, also in writing.)